We at Kindness Counts Animal Clinic, a non-profit 501(c)(3), want you to feel comfortable with our clinical facility as well as our professional staff. Our goal is to provide you and your pet the best personalized service.
Need additional information, please contact us or call 865-500-5508.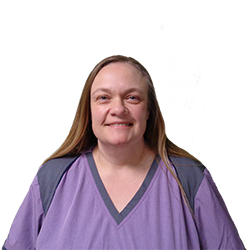 Julie Bowling, DVM – A 2001 graduate of UTCVM Knoxville, TN., she started working in regular practice focused on small animal surgery and medicine. In 2010 she began splitting her time between regular practice and spay/neuter clinics. During this period she realized, for her, she could more of a difference in more animals and people's lives working in spay/neuter. Julie lives in Lake City, TN. , with her husband, 3 children, 6 dogs, and 6 cats (not counting any foster animals they have at any give time).
Kortnee Wise, Veterinary Technician – Kortnee professes she wanted to be an animal nurse since the age of 3. She earned her Associates of Applied Animal Science at Belrea Institute of Animal Technology, Denver Colorado, and is awaiting her license from the State of Tennessee.
Kortnee worked emergency for 3 years and general practice for 4 years before coming to work with us at Kindness Counts animal clinic.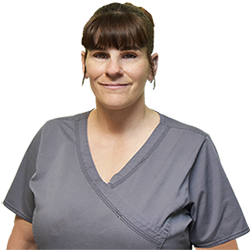 Kelly Hoffman, Veterinary Assistant – Kelly grew up in animal filled environments and carries a steep passion for the animal field. Prior to coming to work for Kindness Counts, Kelly worked at Kennel Tech, 5 years with the Loudon County Animal Shelter, and 7 plus years at PPAWS as a Vet Tech Assistant.
Taylor Hendrickson, Veterinary Assistant – Taylor has worked with animals for most her life and is all she wishes to do. Early on she volunteered at local shelters to gain experience with all types of animals. Before coming to Kindness Counts she spent over 4 years actively working at PPaws Spay and Neuter Clinic. She said she enjoyed her time there, but wanted to see what a difference she could make at Kindness Counts Animal Clinic.