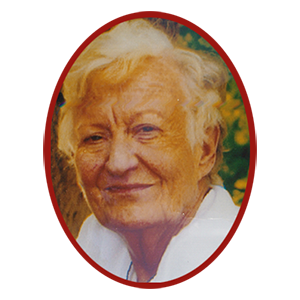 Curry Cottage was built in honor of Judy Curry. Judy was a life-long animal lover who cared for the Pigeon Forge dump cats for almost a decade. She had them fixed, vaccinated, and fed them every day regardless of the weather. Many of her house cats were rescued from or born at the dump. She was a founding member and a strong supporter of Feral Cat Friends of Sevier County which later became known as Kindness Counts. Upon Judy's passing on July 15, 2011, her 12 cats came to live at Kindness Counts. Although her cats will be gone one day, Curry's Cottage will remain to house other senior cats that lose their homes. For pictures of Curry's Cottage, please visit our
Gallery Page
.
A History of Feral Cat Friends and Kindness Counts
"Loving, Protecting and Caring for God's precious creatures"
Feral Cat Friends of Sevier County had its first meeting in June, 2003. We started out with about six members that trapped local feral cat colonies and took them to P.P.A.W. (People Promoting Animal Welfare) in Greenback, TN. to be fixed, vaccinated, ear tipped, and returned. Our group members or other people that contacted us for help continued to provide these cats with food, water, and shelter.
After about one year we filed and received our 501(c)(3) non-profit status. As word spread about our program we started getting stray (tame) cats as well as pet cats that people couldn't afford to fix locally. We also started getting requests to help dogs. As we must transport these animals in cars and SUVs, we've had to limit the dogs to no more than 40 pounds so they're small enough to fit in medium sized carriers.
Since that time we have fixed over 4,200 cats, 350 dogs, and 11 rabbits. Of these we have adopted over 600 cats, kittens, and dogs through the Just-Furr Pets pet store on Dolly Parton Parkway in Sevierville, TN. All of these adoptable pets were fixed before adoption.
As our mission grew beyond caring for feral and stray cat colonies we knew a new name was also needed. Therefore, in the spring of 2008 we officially changed the group name to Kindness Counts.
In 2003 we started looking for property or a building to open our own low cost clinic so we could expand our services to larger dogs and handle more cats than we could easily transport. In December 2006, seven acres on Pleasant Hill Road in Sevier County were donated to be used for the spay/neuter clinic and future no-kill housing for pets. Since then the property has been cleaned up (there was a lot of trash and old buildings that needed to be removed). Our low cost spay/neuter clinic is now completed and open to the public.
In April of 2009, an adjoining piece of property was donated. With over 2.5 acres, it has four usable buildings (two small houses, a garage, and pole barn), two septic systems, a well, electric, lots of road frontage, and flat land for dog runs. We plan to renovate these buildings for animal housing.
Our first goal has been reached, opening the low cost spay/neuter, and vaccination clinic serving our adoptable pets and the public. Additional services include loaning out traps for people managing feral cat colonies through TNR (Trap, Neuter, and Return) and continuing our pick-up and delivery service for the elderly or homebound.
As we settle into the new clinic we plan to expand our adoption program. This will require renovation of the current buildings as well as adding new ones. Our pets will be housed in small groups with temperature controlled indoor areas as well as outdoor runs for dogs and screened in porches for cats.
Our whole design is meant to encourage everyone to visit. For the active person, we have a perimeter road for people to walk an adoptable dog through the woods. For the less active, our housing units will have plenty of chairs to sit and relax while petting a cat or brushing a dog.
Sevier County desperately needs affordable spay/neuter/vaccination services. A local survey of pet owners showed the number one reason why people have not fixed their pet is cost. If we can overcome this barrier we can greatly reduce the number of homeless pets. Also, by having our adoptable pets in a cage-free living environment we hope to improve the image of animal sheltering and encourage people to adopt instead of buy. Our plans are ambitious, but we're already off to a great start! Come join us in our mission as we show that kindness truly does count! For more information, please contact us or call April at 865-500-5508.
Would you like to make a donation to aide in the continued care of animals at our no-kill shelter houses and medical treatment of older non-adoptable pets? If so, please donate below or check out our Donations page for more details. Thank you.