Live Animal Trap Loaner Services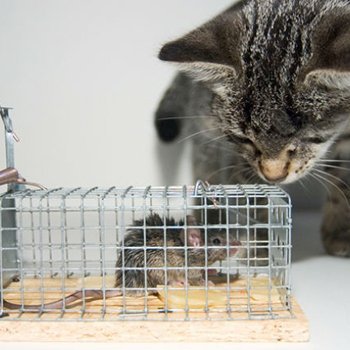 Animal Trap Loaner Services
Animal trap loaner services are offered through Kindness Counts animal clinic for the capture of feral cats and other small animals. These are humane live traps of various sizes.
In order to borrow one of our live traps or pet carriers, we require your name, address, and phone number along with a deposit to cover replacement cost of the equipment if it is not returned. The deposit is refunded upon return of the equipment in usable condition.  For disabled pet owners assistance will be provided (upon request) to help catch free roaming cats.  If a Kindness Counts person assists in the trapping the equipment deposit is not required.
Pet carrier and trap loans are for a maximum of two weeks.  At that time the loan can be extended if needed (and if the equipment is not needed by someone else on a waiting list), however, the borrower must contact Kindness Counts to extend the loan.