East Tennessee
Spay & Neuter Services
"Loving, Protecting and Caring for God's precious creatures"
Kindness Counts provides true low cost spay, neuter, and vaccination services for cats, dogs and other small pets throughout Gatlinburg, Pigeon Forge, Sevierville, Knoxville and the Smoky Mountains area.
We are a 50l(c)(3) non-profit all volunteer organization operating since 2003. We have spayed and neutered more than 4,100 cats, 300 dogs and 11 rabbits and adopted over 600 cats, dogs and kittens. In addition, our services include the loaning out of live traps for people managing feral cat colonies through TNP (Trap, Neuter and Return) and continuing our pet pick-up and delivery service for the elderly or housebound.
If you love animals and believe in 'no kill' shelter facilities, please read our DONATIONS page about our mission and how you can possibly help us reach our goals. We also have a GoFundMe  page. Thank you for anything you can do to help us help thousands of animals annually!

Animal Clinic Progress Update
While still much remains to be done in building and equipping our non-profit animal clinic, we wanted to take this opportunity to thank those who have so selflessly donated to this cause and to show you some of the progress we have made with your donations, grants and our personal finances. Now more than ever pets and animals throughout Sevier County need a clinic such as Kindness Counts to fill in where other local animal facilities are closing.
Sevierville Animal Clinic Lobby
Our Sevierville animal clinic's lobby is well underway. The walls and trim are completed. Ceiling tiles will be hung after the final electrical inspection is completed. We are looking forward to ordering the office furniture soon.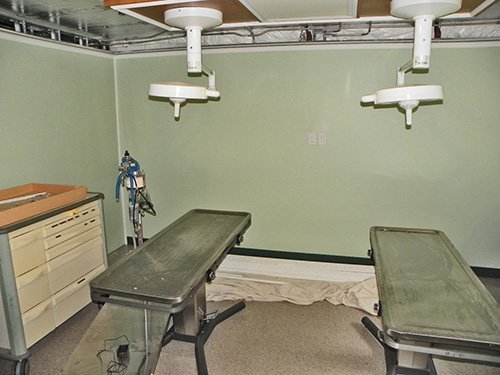 Animal Clinic Operating Tables
Clinic operating tables are in with overhead lighting.  A few more electrical adjustments then ceiling tiles as well as the rest of the medical testing equipment will be put in place.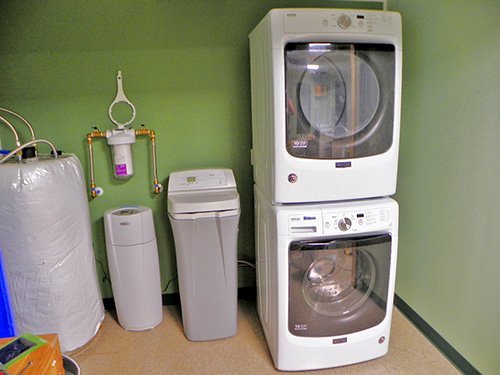 Animal Clinic Kitchen - Washroom
When you operate a small animal clinic, rooms must serve multiple purposes. Our multi-purpose kitchen/break-room /washroom is well underway.  Most of the cabinetry is in place along with the washer/dryer and water filtration/softener connected.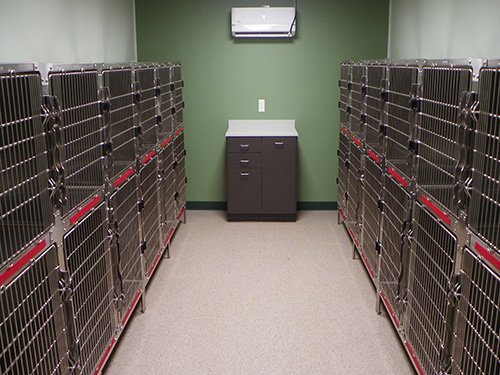 Animal Clinic Kennel Room
Large pet kennels are being installed in various rooms of the animal clinic with unique purposes intended for each room. Some of the kennels house pets and animals prior to surgery, other kennels serve the recuperating room, while more pet kennels serve in the intake and quarantine rooms.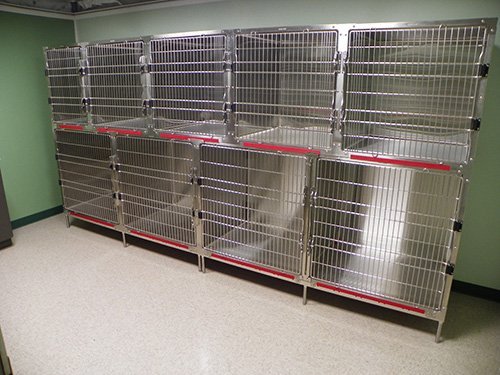 Animal Clinic Pre-Surgery Room
One of the pet holding areas of the animal clinic.  Your pets will reside here prior to going in for surgery.  Each room operates with its own independent heat and air units.
5★ Jul 21, 2016  JJ Hollins
Thanks for taking care of my pet, she is much better these days.  Look forward to seeing your facility when it opens, soon I hope!
5★ Aug 12, 2017  Kathy Kerns
April, our pup is doing fantastic and we thank you for your overwhelming loving attention.  Hearing great things about your new clinic. Happy to see a non-profit clinic come to the Smoky Mountains area.
5★ Sept 18, 2017  Tammy Cole
Never thought I would capture those feral cats, they were so scared and cold.  Thanks to your great instructions and tender care our cats are really getting along wonderfully.  Look forward to your pet clinic opening soon so we can start saving on some pet services.