East Tennessee
Spay & Neuter Services
"Loving, Protecting and Caring for God's precious creatures"
Kindness Counts provides true low cost spay, neuter, and vaccination services for cats, dogs and other small pets throughout Gatlinburg, Pigeon Forge, Sevierville, Knoxville and the Smoky Mountains area.
We are a 50l(c)(3) non-profit all volunteer organization operating since 2003. We have spayed and neutered more than 4,100 cats, 300 dogs and 11 rabbits and adopted over 600 cats, dogs and kittens. In addition, our services include the loaning out of live traps for people managing feral cat colonies through TNP (Trap, Neuter and Return) and continuing our pet pick-up and delivery service for the elderly or housebound.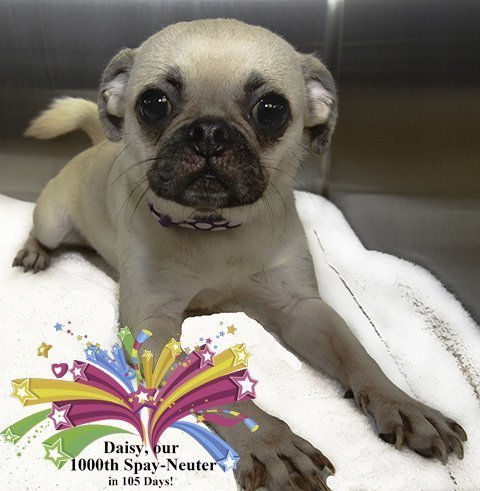 Meet Daisy, a beautiful Pug puppy and our 1000th Spay Neuter since opening our doors 105 days ago.
Daisy is a lovable spunky Pug who very much enjoys her owner's company. When in the midst of others, Daisy bats her beautiful eyes and garnishes all the attention she can get.
If you love animals and believe in 'no kill' shelter facilities, please read our DONATIONS page about our mission and how you can possibly help us reach our goals. We also have a GoFundMe  page. Thank you for anything you can do to help us help thousands of animals annually!

Animal Clinic Progress Update
GREAT NEWS! Sevierville's non-profit animal clinic is putting on the finishing details and sailing through the various State/County inspections. We are really working hard for a mid-March opening date. A few more medical/surgical devices have been ordered to be installed as soon as they arrive.  The Internet, phone and clinic software are actively in the process of being installed.
We want to thank all  of you who selflessly donated your time and finances to aide the animal clinic to this point. Below are updated images of the clinic, showing the progress that has been made. With more clinics and animal facilities closing in and around Sevier County, it is essential we open the doors to Kindness Counts Animal Clinic soon.  Now more than ever these animals lives depend on a clinic such as Kindness Counts for their healthy survival.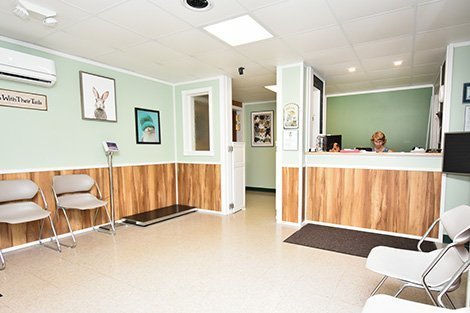 Animal Clinic Lobby
Our Sevierville animal clinic's lobby.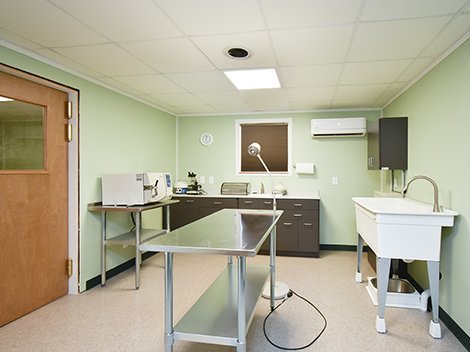 Animal Clinic Pre-Op Room
The clinic's pre-op surgery room provides plenty of space to safely ready animals for their spay or neuter surgery. A little trim work and a few more medical devices for the room to be ready.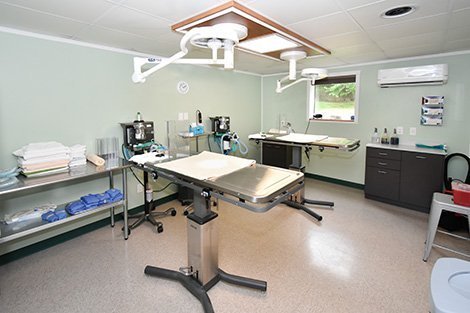 Animal Clinic Operating Room
Clinic surgery room with space for performing multiple surgeries at the same time. The latest led overhead surgical lighting, reduces heat and provides comfort.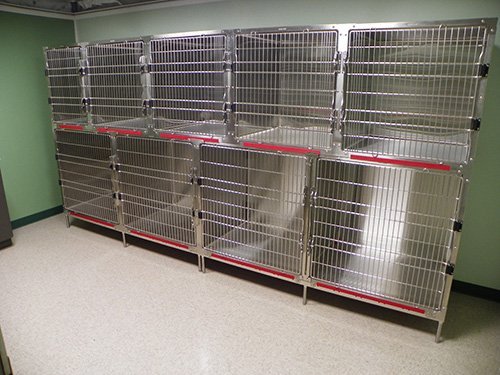 Clinic Pre-Surgery Kennels
Our pre-surgery pet kennels at the animal clinic. Your pets reside here prior to going in for surgery. Each room operates with its own independent heat and air units.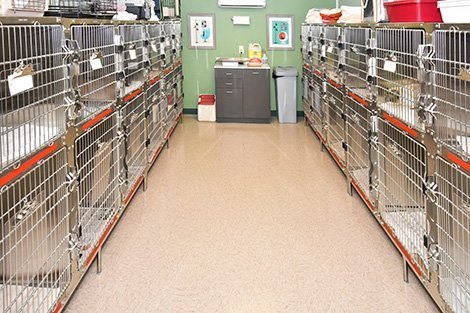 Animal Clinic Kennel Room
Large pet kennels have been installed in various rooms of the animal clinic. Each kennel room has a specific purposes and its own independent temperature controlled air system. Some kennels house pets and animals prior to surgery, other kennels serve recuperating animals and more serve the intake and quarantine rooms.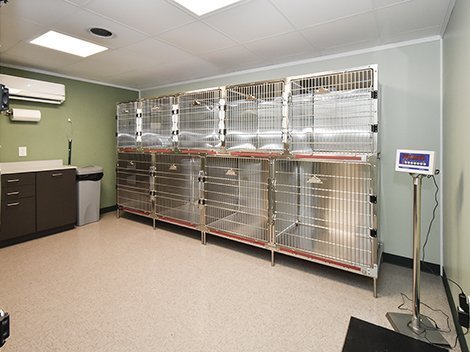 Clinic Weight Room & Kennels
Pets weight plays a great part in their health. We weigh in this room as well as provide several more holding kennels. Each kennel room has its own independent temperature controlled air system.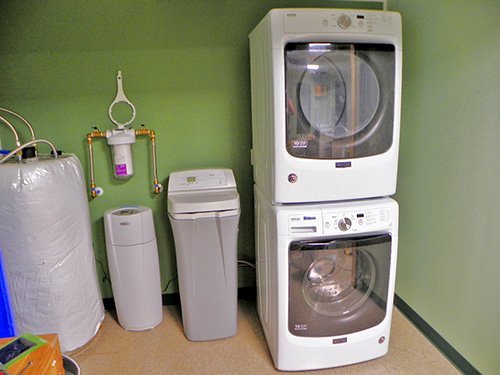 Animal Clinic Wash Room
Our multi-purpose washroom is in place with washer/dryer, water filtration and water softener. Our washroom facility will provide clean linens for all the clinic animals. By the way, if you are replacing your linens and feel the old ones have a little life left to them, we are open for donation of your old linens.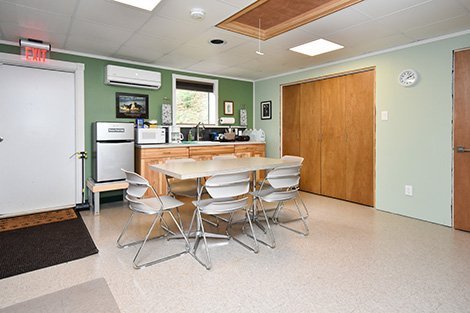 Clinic Kitchen Break Room
This is the animal clinic's kitchen and break room, which doubles as our clinic's laundry facility. Adding finishing touches before our intended mid-March opening.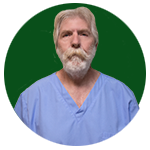 Dr. Carson Hutchison, DVM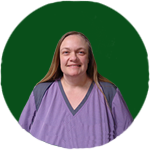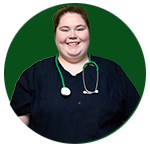 Kortnee Wise, Veterinary Technician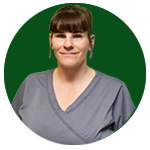 Kelly Hoffman, Veterinary Assistant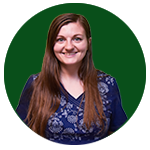 Taylor Hendrickson, Veterinary Assistant
5★ Jul 21, 2016  JJ Hollins
Thanks for taking care of my pet, she is much better these days.  Look forward to seeing your facility when it opens, soon I hope!
5★ Aug 12, 2017  Kathy Kerns
April, our pup is doing fantastic and we thank you for your overwhelming loving attention.  Hearing great things about your new clinic. Happy to see a non-profit clinic come to the Smoky Mountains area.
5★ Sept 18, 2017  Tammy Cole
Never thought I would capture those feral cats, they were so scared and cold.  Thanks to your great instructions and tender care our cats are really getting along wonderfully.  Look forward to your pet clinic opening soon so we can start saving on some pet services.