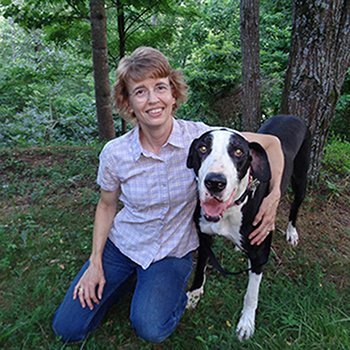 April Stone
Kindness Counts, Owner
I have been a life-long animal lover and moved to Sevier County with my husband, Bill, in 1985. I have rescued many cats, dogs, rabbits, and other small pets over the years.  When I was a young adult I discovered the harsh reality of how expensive it can be to properly care for our pets, even when it was just the basics of spay/neuter, and vaccinations.  Due to our own need for affordable pet care I started searching for low cost options.  I ended up finding affordable pet care through low cost spay/neuter clinics in other counties.  Although this was helpful to me and anyone willing to drive the distance, I knew the majority of pet owners were unaware of this option.  This started my desire to bring affordable basic pet care to Sevier County.
I also became aware of the overwhelming free-roaming cat population.  Due to the extensive farmland in our region along with the large number of restaurants, hotels, and motels that all have outside dumpsters, our county provides the resources for free roaming cats to survive and multiply in overwhelming numbers.  As most of the cats/kittens have grown up without human contact they are considered wild and "unadoptable".  However, the old standard of trap and kill was just unacceptable to me.
After finding Alley Cat Allies on the internet, I learned that the best way to control free-roaming cats is through TNR (Trap, Neuter, and Return).  Many people dedicate their time and money to care for these homeless cats, but often can't afford to get them spayed/neutered and vaccinated to keep the numbers under control and the population healthy.  A low cost option was desperately needed.
All of these experiences have led my desire to open a low cost spay/neuter clinic in Sevier County.   My goal is to reduce the homeless pet population and control the breeding of free-roaming cats so that no dog or cat is left homeless due to overpopulation or because basic health care is non affordable.